The ForHumanity Fellows are a special group of contributors, distinguished by one thing:
An extraordinary commitment to advancing the mission of ForHumanity.
This multi-disciplinary team of leaders manages and guides the community of contributors, the projects, and the audit criteria review. They are the group responsible for ensuring that the audit criteria are current, holding the work to the highest standards. The Fellows regularly elect, from within their ranks, the majority of directors for the Board. Will you become the next ForHumanity Fellow?
Fellow – Cybersecurity and Tech Policy Andrew J. Grotto directs the Program on Geopolitics, Technology and Governance at Stanford University's Cyber Policy Center, where his research and teaching focus on governance strategies for digital technologies in a global context. He is also a sought-after consultant by companies and governments on digital risk management and policy engagement. Before Stanford, Grotto was the Senior Director for Cyber Policy on the National Security Council at the White House, and had previously served as Senior Advisor for Technology Policy to Commerce Secretary Penny Pritzker.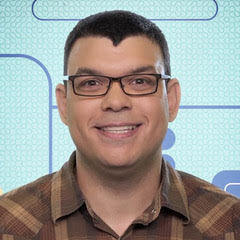 Fellow – Tech & Ethics Dr. Aaron Maxwell currently works as a Data Scientist at Paladin AI, Inc. building data-driven ML and AI systems for optimizing flight training delivery. He received his PhD in computational astrophysics from McMaster University. He is an avid science communicator, having worked on the television program Blynk & Aazoo which can be seen on TVOntario.
Fellow – Tech & Regulatory Adam Leon Smith is a systems verification specialist, CTO of a private sector advisory firm Dragonfly, Chair of the British Computer Society's Special Interest Group in Software Testing, and Editor of two ISO/IEC deliverables under development relating to AI, Bias and Quality. He is also an active participant in the MIT Sponsored Safe Paths project, focusing on privacy and security verification of the solution. Adam has helped lead ForHumanity's efforts with UK and European regulators.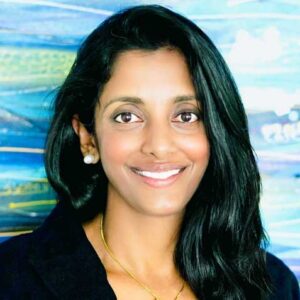 Fellow – Health Care & Tech Ajintha Pathmanathan MD MPH is the CEO of ClinIQ Healthcare She is a physician innovator with 20+ years experience in medicine across the UK, Australia, and US healthcare systems who is passionate about health technology innovations across medical devices, drug discovery and digital health. With a special interest in artificial intelligence and blockchain technologies.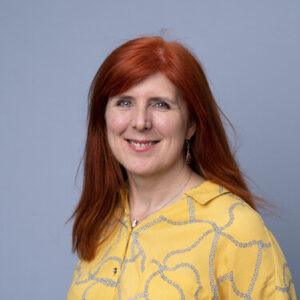 Fellow – Ethics & Bias Allison Gardner lectures at Keele University in Data Science and is the Programme Director for the Data Science Degree Apprenticeship. Her research is primarily focused on algorithmic bias; gender and computing; AI Ethics and Governance of AI. She is a co-founder of Women Leading in AI and a keynote speaker and thought leader in AI Ethics. She works on the IEEE P7000 Global Initiative on the Ethics of Autonomous and Intelligent Systems and with the ISO and BSI on AI and ML standards. Allison acts as a consultant for a variety of companies and organisations on the ethical design of autonomous and intelligent systems and development of algorithmic impact assessments. She is an executive committee and board member for Labour Digital, We and AI, Intelligent Health and a Fellow of For Humanity.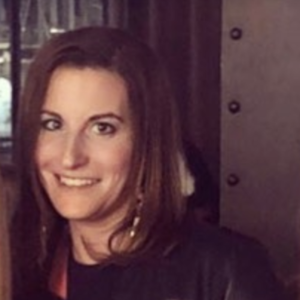 Fellow – Bias & Human Centric Caryn Lusinchi is the CEO of BiasInAI.com, an AI directory for products, services, datasets and research across 40 industries worldwide. The B-to-B resource empowers companies to find experts and solutions that help humans and machines work better together, to reduce bias in AI systems.
Fellow – Privacy & Cybersecurity Dr Chris Culnane is the principle of Castellate Consulting and an independent cyber security and privacy researcher. He received his PhD from the University of Surrey in 2009, followed by 6 years as a Research Fellow on the Trustworthy Voting Systems project. In 2016, he moved to the University of Melbourne, first as a Research Fellow and then as a lecturer in Cyber Security and Privacy. His recent research has focussed on privacy in big data, in particular the fallibility of de-identification. He is an Honorary Fellow in the School of Computing and Information Systems at the University of Melbourne, and a Visiting Lecturer at the University of Surrey, UK.
Fellow – Ethics and Corproate Governance Charles discovered the imperative for quality discourse on AI ethics while in a previous role running a Data Science consultancy. Since then he was Head of Emerging Technology at Deutsche Bank Labs and Head of AI at Fidelity. He is currently a Visiting Fellow at the University of Bristol and co-founder and Chief Executive of Ethics Grade, an ESG ratings agency that seeks to align capital to values through AI. He holds an MA in Law from the University of Cambridge.
Fellow – Ethics and Human Behavior Dr. Christina Strobel researches the influence of AI on human behavior with a focus on Acceptance, Change in Behavior, Risks / Hidden Costs, AI Compliance, and AI Auditing. In the past, she worked at Google and at the International Max Planck Research School (IMPRS) on Adapting Behavior in a Fundamentally Uncertain World as well as Yale University. She holds a Ph.D. in experimental economics and an M.Sc. in Mechanical Engineering and Business Administration.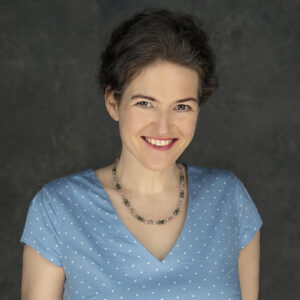 Fellow – Ethics & Trust Dr. Dorothea Baur is an independent ethics expert, a keynote speaker and lecturer, based in Switzerland with a specific focus on the financial and technological industry. She advises companies on all matters related to ethics, responsibility and sustainability and helps them develop credible and effective strategies. Prior to founding her own consulting company, she was a lecturer and researcher at leading European business schools.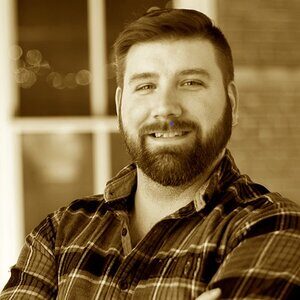 Fellow – Human Centric Design Ryan Eagan is a human-centered design researcher with a passion for exploring the intersection of human interactions with technology. Ryan is a seasoned technologist, focused on lifelong learning. Ryan has worked extensively on the ForHumanity audit database and interface.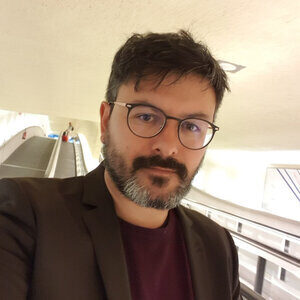 Fellow – Ethics & Cybersecurity Enrico Panai is a Human Information Interaction Specialist. Following his studies in the philosophy of information and a multi-year experience as a consultant in Italy, he taught for six years as an adjunct professor of Digital Humanities in the Department of Philosophy at the University of Sassari. Since his move to France in 2007, he has been working as a consultant for large corporations. Currently in 2017, he studied Strategies for Cyber Security Awareness at the Institut National de Hautes Etudes de la Sécurité et de la Justice [Institute for Advanced Studies in Security and Justice] at the Ecole Militaire in Paris. His main research interests concern cyber-geography, cyber wars, latent cyberwar battlefields, information ethics, cybersecurity, human-information interaction, philosophy of information and semantic capital.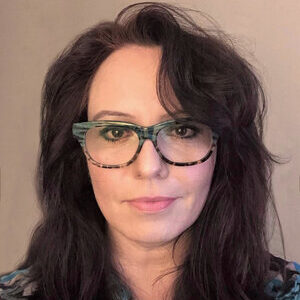 Fellow – Ethics & Design Dr. Gisele Waters is Founder of Engineering Hearts™, researcher, educator, & writer with a critical eye on the ethical touch points between technology & humanity. She helps people critically evaluate their knowledge foundations and methods for requirements engineering in order to create human centered value and ethics decisions in technology design.
Fellow – Cybersecurity & Audit Dr. Gregory Falco works at the intersection of artificial intelligence, cyber-physical systems and cybersecurity, with domain expertise in critical infrastructure and space systems. He currently holds appointments at Johns Hopkins, MIT, Stanford and Harvard, having earned his PhD from MIT. Prior to his doctoral work, Dr. Falco was an executive at Accenture where he co-founded their Smart Cities practice.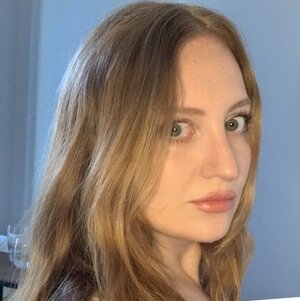 Alexa Anastasia Pantelidis
Fellow – Law Alexa Anastasia Pantelidis is a Brooklyn Law School student with an inclination to explore how the law can keep up with rapid advancements in technology, as well as how the law will function to serve technology in an automated world.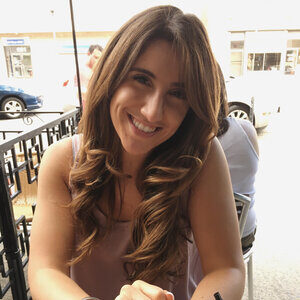 Fellow – Legal & Policy Isabella Russo-Tiesi is a law student at Brooklyn Law School interested in the intersection of law, advancements in technology, and data privacy. She graduated from Fordham University with a BS in Psychology.
Fellow – Regulation and Trust Jacquie Hughes is a Policy Director and communications sector regulator. Currently focused on emerging technology regulation, privacy, online harms, children's online rights, safety by design and media convergence. Jacquie has worked on Persuasive Design for 5Rights Foundation, was the specialist adviser to the House of Lords Communications Committee and Director of Content Policy at Ofcom, where she created a new operating licence for the BBC. She was an academic at Brunel University, where she ran the Masters Journalism Programme. She has authored numerous independent industry and political think tank reports on public value and the public interest, media convergence, regulation and standards.
Fellow – Ethics and Bias Jo Stansfield is founder and director of Inclusioneering, a social enterprise whose vision is to ensure tomorrow's technology is built by, and equally benefits, everyone across society. Alongside this, she is Global Lead for Diversity and Inclusion for a leading FTSE 100 technology firm. Jo began her career as an engineer, developing enterprise software for global industry. Having pivoted her focus from the technical to human dimensions of engineering, Jo now works as a Business Psychologist. She brings deep understanding of the engineering culture to her work in support of inclusion, equality and ethics in tech and AI.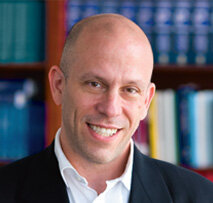 Fellow – Legal and Policy Jonathan Askin is a professor at Brooklyn Law School, teaching technology, telecommunications, and entrepreneurial law and policy, and is the Founder of the Brooklyn Law Incubator & Policy Clinic, which provides full service, pro bono, legal support for bootstrapped entrepreneurs, startups, innovators, and organizations, typically exploring ventures and issues the law has not anticipated.
Fellow – Ethics Marianna Ganapini (PhD, Johns Hopkins University) is currently an Assistant Professor in Philosophy at Union College and a Researcher & Curriculum Designer at the Montreal AI Ethics Institute. She has numerous peer-reviewed publications and, with MAIEI, she is currently working on several projects on disinformation, content moderation and privacy.
Fellow – Law and Legal Innovation Mark Potkewitz is a lawyer and Director of the Legal Innovation Centre at Ulster University in Belfast, United Kingdom. He focuses on privacy, technology, civil liberties, and jurisprudence.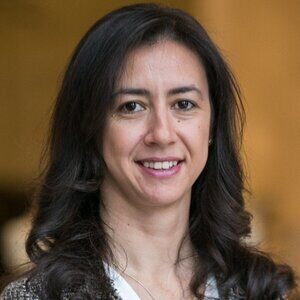 Fellow – HR & Ethics Merve Hickok is the founder of www.aiEthicist.org platform and Lighthouse Career Consulting. She is an independent AI ethics consultant, lecturer and speaker, focusing on capacity building, awareness raising on ethical and responsible development and use of AI and its governance. She has over 15 years of senior level experience in Fortune 100 companies. Merve is part of IEEE workgroups 7008 and P2863 that work to set global standards and frameworks on ethics of autonomous and intelligent systems; is an instructor at RMDS Lab providing training on AI & Ethics; a founding editorial board member of Springer Nature AI & Ethics journal; and a technical/policy expert for AI Policy Exchange.
Fellow – Cyberecurity & Policy Nadia Diakun-Thibault, CEO/Founder PanSophX, Inc., holds a Master's degree in Public Administration from Queen's University in Kingston, Canada, and an ABD (PhD) degree in Slavic Languages and Literatures from the University of Toronto, Canada. From 2001 to 2020, her career with the Government of Canada was primarily with the Communications Security Establishment (CSE) in security and intelligence, culminating with a secondment at Innovation, Science and Economic Development, and Transport Canada. She has served as Parliamentary Advisor to select Members of Parliament and held an Order-in-Council appointment to the Province of Ontario's Advocacy Commission.
Fellow – Law & Ethics Paolo Cecchi is an attorney at law based in Italy. His areas of expertise range from corporate finance, financial markets, intellectual property and new technologies law. He has dealt with bioethics, with a particular focus on legal problems regarding end of life policies, informed consent and drugs clinical trials. He has participated in working groups for the Italian Ministry of Health in related matters. He has published law books and articles in juridical reviews.
Fellow – Tech and Regulatory Paul Lashmet is a business integration architect and former banking executive who advises big data and AI technology companies (both start-ups and public) on the fit-for-purpose of their capabilities to financial services. He likes to focus on the effective and practical implementation of policies to the real world that goes beyond check off boxes.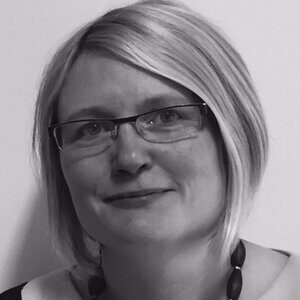 Fellow – Law & Regulatory Trish Shaw is CEO and Founder of Beyond Reach Consulting Ltd based in the UK, advising on Policy, the design and implementation of bespoke Ethical Governance frameworks, and providing expert advisory and curation services for Data and Ethics Advisory Boards, in the field of AI. Patricia has over 20 years' experience providing legal, regulatory, government affairs, and risk management advice in the Data, Technology, and Financial Services sectors. Having spent many years as an in-house lawyer for a global FTSE data company, she is registered as a Solicitor both in England and Wales, and the Republic of Ireland.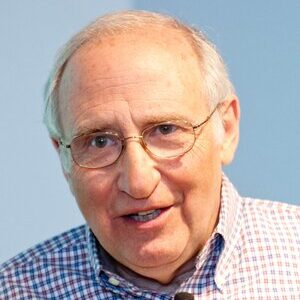 Fellow – Human Centric Design Dr. BEN SHNEIDERMAN (http://www.cs.umd.edu/~ben) is an Emeritus Distinguished University Professor in the Department of Computer Science, Founding Director (1983-2000) of the Human-Computer Interaction Laboratory (http://hcil.umd.edu), and a Member of the U.S. National Academy of Engineering.
Fellow – Trustworthy Governance Structures Rohan works in data governance, strategy and risk. His current projects include practical applications data trusts, digital regulation (self and other) and issues of probabilistic estimation. His recent body of data work includes openness and transparency, responsible information use and re-identification risk He's currently focused on de-risking the connections between the Deming-agile family of operational methodologies and common data use/decision making trips and pratfalls. This is to enable better quality data input to an organisations machine learning environment Based in Te Whanganui-a-Tara Wellington in Aotearoa New Zealand, he's used to working through complex data governance issues and the benefits of building open data principles deep into data infrastructure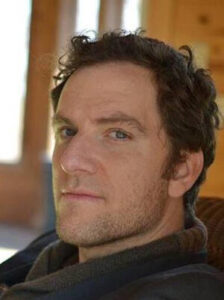 Fellow – Bias & Audit Dr. Shea Brown is the founder and CEO of BABL AI, a research consultancy that focuses on the ethical use and development of artificial intelligence. He has a PhD in Astrophysics from the University of Minnesota and is currently a faculty member in the Department of Physics & Astronomy at the University of Iowa.
Fellow – Ethics & Accountability Tristi Tanaka is a business change and transformation consultant with over 20 years of experience spanning US NGO, UK public sector and global firms,bringing multi-disciplinary knowledge and experience to improve the way vision,strategy, operating models, processes and services are designed, delivered and operationalised when adopting, adapting and scaling technology, especially artificial intelligence and automated decision-making systems.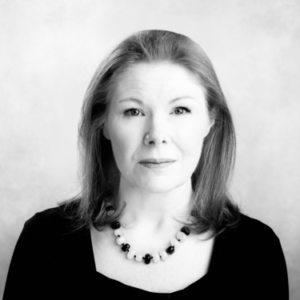 Fellow – Governance and Risk Sarah Clarke is a privacy governance and risk specialist. She has 2 decades of experience in IT, security and data protection GRC When not supporting clients to refine and mature such things, she speaks and writes about them and is working to tailor her Sustainable Risk Triage approach for AI. She is also a guest lecturer in Vendor Security Governance for the University of Manchester, a novice Wardley Mapper, and an IASME Advisory Board member.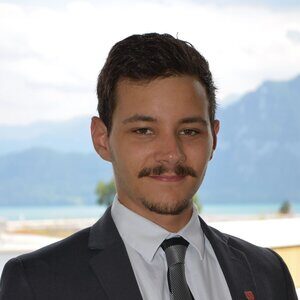 Fellow – Ethics Joshua Bucheli is an international polyglot based in Switzerland with a background in event and project management as well as applied ethical research and critical-analysis. He is an independent researcher, writer, and editor with an MA in Political, Legal, and Economic Philosophy and has experience ranging from humanitarian fieldwork for the UNHCR in Malaysia to researching and editing for academic journal articles and Swiss think tanks on the subject of ethical AI and robotics. He is currently Head of Community Management at Let's Phi, a freelance writer for cyberunity on the subject of careers in cybersecurity.